Graduate Symposium 2023: Art and Social Consciousness
November 2-3, 2023

This symposium, featuring artists vanessa german and Nina Elder as distinguished keynote speakers, promises to be an immersive exploration of the intersection of art, activism, and social consciousness. Set against the backdrop of their artwork and facilitation practices that challenge societal norms and provoke critical dialogue, this event invites attendees on a transformative journey through the realms of visual expression, social and ecological advocacy. German, celebrated for her dynamic mixed-media sculptures and community-engaged artistry, will ignite discussions on the power of creativity to effect meaningful change in historically marginalized communities. Complementing her perspective, Elder's thought-provoking and multidisciplinary practice will illuminate the urgent need for artistic intervention to cultivate an authentic, curious, and empathetic state of living through times of extreme transition. Together, German and Elder will inspire a diverse audience of artists, designers, makers, educators, and community members to engage with creativity as a catalyst for social justice and environmental mindfulness, fostering a collective commitment to a more inclusive and sustainable future.
FREE + OPEN TO THE PUBLIC
All events will take place at PNCA, 511 NW Broadway, Portland
Thursday November 2
12pm
Nina Elder, Hallie Ford Graduate Symposium keynote lecture
5pm
vanessa german, Hallie Ford Graduate Symposium keynote lecture
6pm-9pm
MFA Open Studios
MFA Print Media
MFA Collaborative Design + MA Design Systems
Post-Baccalaureate program
Friday November 3
12pm- 2pm
Workshop: Community Crochet with Nina Elder
2pm- 4pm
Workshop: Rooted Seeds Facilitation Lab with golden collier, MFA Print Media



Workshop: Collective Mind-map with Slothskillz
WORKSHOP CANCELLED + WILL BE RESCHEDULED AT A LATER DATE
Nina Elder
November 2, 12pm

Artist and researcher Nina Elder creates projects that reveal humanity's dependence on and interruption of the natural world. With a focus on changing cultures and ecologies, Nina advocates for collaboration, fostering relationships between institutions, artists, scientists and diverse communities. Her work takes many forms, including drawings, performance, pedagogy, critical writing, long term community-based projects, and public art.
Recent solo exhibitions of Nina's work have been organized by SITE Santa Fe, Indianapolis Contemporary, and university museums across the US. Her work has been featured in Art in America, VICE Magazine, and on PBS; her writing has been published in American Scientist and Edge Effects Journal. Nina's research has been supported by the Andy Warhol Foundation, the Rauschenberg Foundation, the Pollock Krasner Foundation, and the Mellon Foundation. Nina is an affiliate artist of the National Performance Network. She has recently held research positions at the Center for Art + Environment at the Nevada Museum of Art, the Anchorage Museum, and the Art and Ecology Program at the University of New Mexico. In between her travels and projects, Nina lives alone on a volcano in New Mexico.

---
Photo credit: Joshua Franzos
vanessa german
November 2, 5pm
Born in Milwaukee, Wisconsin, 1976
vanessa german is a self-taught citizen artist working across sculpture, performance, communal rituals, immersive installation, and photography, in order to repair and reshape disrupted systems, spaces, and connections. The artist's practice proposes new models for social healing, utilizing creativity and tenderness as vital forces to reckon with the historical and ongoing catastrophes of structural racism, white supremacy, heteropatriarchy, resource extraction, and misogynoir. A visual storyteller, german utilizes assemblage and mixed media, combining locally found objects to build protective ritualistic structures known as her power figures. Modeled on Congolese Nkisi sculptures and drawing on folk art practices, they are embellished with materials including beading, glass, fabric, and sculpted wood, and come into existence at the axis on which Black power, spirituality, mysticism, and feminism converge.
german's artistic practice is intertwined with and inextricable from her dedicated role in activism and community leadership. In 2011, german founded the Love Front Porch, an arts initiative for the women, children, and families of the local neighborhood that began after she moved her studio practice onto the front steps of her home. Three years later, in 2014, german opened the ARThouse, which combines a community studio, a large garden, an outdoor theatre, and an artist residency. Upholding artmaking as an act of restorative justice, german confronts and begins to dismantle the emotional and spiritual weight imposed by the multi-generational oppression of African American communities. As a queer Black woman living in the United States, german has described this as a deeply necessary process of adventuring into the wild freedom that the inhabitation of such identities demands. This activist instinct emerges in german's work to postulate powerful narratives of freedom and love.
In 2022, german was awarded the Heinz Award for the Arts. Other awards include the Don Tyson Prize from the Crystal Bridges Museum of American Art and the United States Artist Grant in 2018, the Jacob Lawrence Award from the American Academy of Arts and Letters in 2017, and the Louis Comfort Tiffany Foundation Grant in 2015.
Her work is held in private and public collections including the Wadsworth Atheneum Museum of Art, Hartford, CT; Crystal Bridges Museum of American Art, Bentonville, AR; Nelson-Atkins Museum of Art, Kansas City, MO; Carnegie Museum of Art, Pittsburgh, PA; High Museum of Art, Atlanta, GA; Museum of Contemporary Art, Chicago; Akron Art Museum, Akron, OH; Mount Holyoke College Art Museum, South Hadley, MA; Everson Museum of Art, Syracuse, NY; Montclair Art Museum, Montclair, NJ; Flint Institute of Arts, Flint, MI and Figge Art Museum, Davenport, IA. german's premier exhibition at Kasmin, Sad Rapper, opened in September 2022 to critical praise and was named one of the top fifty exhibitions of that year by Hyperallergic. Her work has been exhibited at museums across the United States, most recently at The Contemporary Dayton, Montclair Art Museum, Mount Holyoke College Art Museum, Figge Art Museum, The Union for Contemporary Art, The Fralin Museum of Art at the University of Virginia, Flint Institute of Arts, Mattress Factory, Everson Museum of Art, Spelman College Museum of Fine Art, Wadsworth Atheneum Museum of Art, Studio Museum, Ringling Museum of Art and Crystal Bridges Museum of American Art. In August 2023, german unveiled a new commission for the exhibition Beyond Granite: Pulling Together on The National Mall in Washington, D.C. Exploring the role of monuments in the telling of American history, the exhibition marks the first organized group art exhibition ever staged on The National Mall.
MFA OPEN STUDIOS
Join the Hallie Ford School of Graduate Studies for MFA Open Studios! 

MFA Collaborative Design + MA Design Systems
MFA Print Media
Post-Bacc Residency
Every year PNCA's graduate students invite the public into their studios and exhibition spaces for an evening filled with art, design and dialogue.
This event is an opportunity to get a behind-the-scenes view of what PNCA's MFA students have been working on and to engage with them in conversation. This event will feature work that spans and addresses a wide variety of media, forms, and concepts. Join us for an evening of lively, engaging conversation and art!
511 NW Broadway, Portland OR // Free + Open to the Public

Save the date for PNCA's next MFA Open Studios event on November 18th from 5pm-8pm at the Glass Studios (2139 N Kerby, Portland) to see work from MFA Visual Studies and MFA Applied Craft + Design!

Rooted Seeds Facilitation Lab
Join Intersectional Facilitator golden dreamsong collier for a special Grad Symposium session of Rooted Seeds Facilitation Lab, an exploration-based liberatory offering that welcomes curious trainers, educators, and ALL adventurers tasked with holding space to harness our collective wisdom and insights to practice creating more equitable learning environments for all. We'll explore a series of exercises and techniques that could be especially useful for MFA candidates considering teaching post-program. No matter who you are, you have unique experiences and perspectives that would benefit you as a facilitator! There is no prerequisite for teaching or facilitation experience, but registration is required because space is limited. Register HERE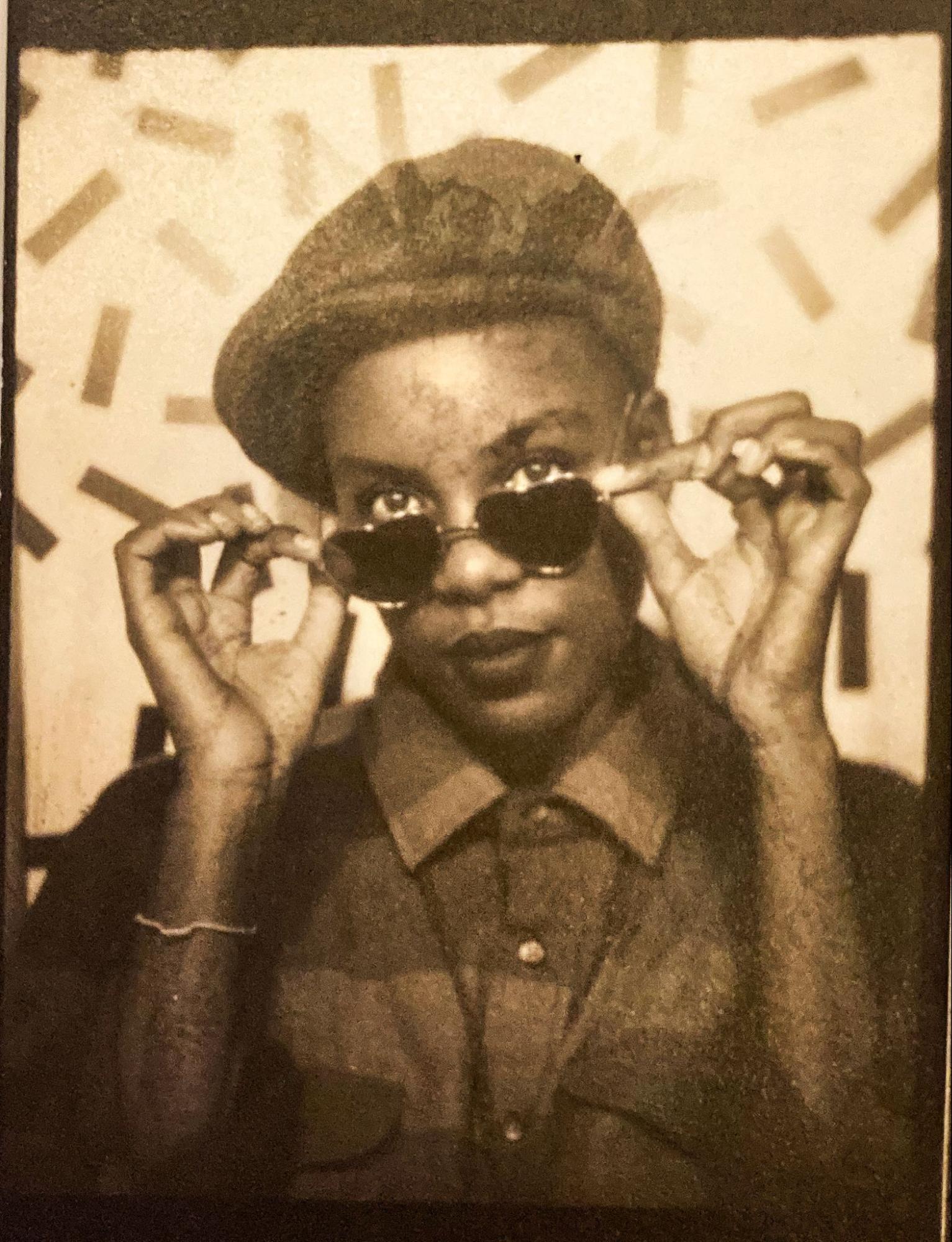 golden collier (he/they) is an Intersectional Facilitator and Interdisciplinary Artist with their publishing work is currently in the collections of Ontario College of Art and Design, The Library of Congress, Queer Reads Library in Hong Kong, and Princeton's Graphic Arts Collection, among others. His lens-based works have shown in festivals across the globe including Melbourne Queer Film Festival, The Directors Guild of America, Toronto Inside Out Festival, and more. With over two decades creating dynamic learning experiences, golden is excited to offer this exploration session to his PNCA community and beyond.
Register Here
Collective Mindmapping
WORKSHOP CANCELLED + WILL BE RESCHEDULED AT A LATER DATE

In this participatory event, we will be promoting critical conversations between the PNCA community and the public through the creation of a large-scale participatory mind-map. We aim to capture the thoughts of our community around contemporary issues. Participants will be asked to respond to prompts through dialogue with other participants, writing, and imagery to be added to the changing map. The shared canvas will serve as an expression of our collective thoughts, frustrations, questions, and ideas for moving forward together as we navigate our complex social landscape.
PNCA's Slothskillz collective was established in 2021 by a group of graduate students interested in launching a series of graduate student-led events created for the PNCA community to promote engagement and provide students with opportunities to teach and learn creative skills.
Stitch In Time
Friday November 3, 2023
12pm - 2pm, Dorothy Lemelson Innovation Space
Stitch in Time: Community Crochet Workshop
Led by Nina Elder, 2023 CCAC Artist-in-Residence
Join Nina Elder in creating an intimate document of time as a counter to the fast-paced movement towards the end times. Crochet is a document of intention, care, and coziness – together, we will create comfort for the future and craft a community-made piece that will live as a contribution to the Solastalgic Archive, on view at PNCA as part of Nina's 2023 Artist Residency. A perfect and peaceful time to invite scrappiness and new skills.

Mai Ide
Shogi Reality: Black & White, Gallery 157
Curated by Genesis Turris, Fall 2023 Graduate Curatorial Fellow
Critiquing the "American" Racial theology of judging objects based on racial prejudice to justify the "American" lifestyle.

Artist Mai Ide uses the grid as a metaphor for a social norm of standardizations to measure value, authority, and power. The grid, which represents the shoji screen, a traditional Japanese door, is an analogy for a virtual boundary between herself and white supremacy. She makes an association between these two ideas to showcase her struggle in society. In order to resist these oppressions, we must have to create our grid to be ourselves. These works show our vulnerability within these circumstances by showing how we, as BIPOC and queer artists, are ignored and appropriated by the Western gaze. "shoji reality" highlights the complexities of identity within the systemic oppression of social norms created by white supremacy. Ide grapples with these challenges of contrasting social configurations through communal collaboration with artists; Kevin Yatsu, Crimson Ravarra, Kaya Noteboom, Erik Soriano, Mallary Wilson, PCP, Emiri Nakagawa, and Nonamey.
アーティスト井出麻衣は、グリッドを社会的な価値観、標準値、基準を図るための尺度として、また権 威や上からの圧力として比喩的に使っています。また、グリッドを日本の伝統的な仕切りとして使わ れる "障子" にたとえています。そこで自身と白人至上主義との間に仮想的な境界線を作り自身の 文化と歴史、個性を守るものとしての意味も持たせています。 この二つの意味を関連付けることで、移民の日系アメリカ人としてアメリカと日本両国から阻害され 続けていると感じる自身のアイデンティティ、そして居場所を見失いかけている状況、英語を母国語 としない女性としての交差点から取り組み出した作品です。 移民はこの白黒で構成されたグリットで生きている事を視覚的に表現しています。弾圧され続ける有 色人種の苦しさを表現するために同じく立ち向かっているアーティスト達と共に取り組むショーを作り 上げました。 shoji realityは、白人至上主義によって建てられた社会規範という制度的抑圧の中でのアイデンティ ティの複雑さを浮き彫りにしている。ケヴィン・ヤツ、クリムゾン・ラバーラ、カヤ・ノテブーム、エリック・ ソリアーノ、マラーリー・ウィルソン、PCP、中川恵実里、ノナミーといったアーティストが参加すること で、アーティスト達の社会的構成の善し悪し、高低のコントラストが明らかになる。 ジェネシス・トゥリスのキュレーター・ステートメント 「この展覧会は、体系的なグリッドの中でアイデンティティを定義するために、観客を避けられないグ リッドに挿入することで、生きた会話を作り出します。私たちが集団とのつながりや、環境の中でどの ようにアイデンティティを創り上げていくかを問う空間が与えられている現実。」 日本語通訳 林亜芽 - Japanese Translation by Ame Hayashi
Mai Ide, courtesy of the artist
Genesis Turris
The Wishing Tree of Omission, Lemelson Innovation Lab
The Wishing Tree of Omission allows a person to reconnect broken threads of dreams, hopes, wishes and aspiration by drawing or writing a message as a way to encourage closure with past omissions. This site base installation is a chance to express ways to reconcile with wandering emotions by allowing guests a space to reflect and respond to their own inner dialect without the interpretation of an outside source. All responses tied to the tree are private and will not be read by the artist or removed from the location you originally placed it in. This allows a personal connection to their contribution, yet collectively shows that no one is alone in the pursuit of closure. My hope is that our collective mass can thread roots to participate in society with our own perceptions and ideas without fear of self rejection. This tree can only blossom with each shared experience and dream.
Genesis Turris is an abstract artist and contemporary art curator focused on social engagement and marginalized communities. Being born in New York influenced his conception of the environment as a communal artform in which every street sign is a canvas, and inspired his belief that art is the most accessible historian to time and place. Turris' artistic practice involves the printed surface in a multi-disciplinary approach to address urban decay, social practice, and abstraction. Recent exhibitions include, "The State of the World'' at Gmunder Kunstverein gallery in Germany, and "Estampas: Reflection" at the Crocker Art Museum in California. Expanding his artistic practice, he began using curation as a conceptual canvas of space that led him into curatorial roles in Coordinates: Ice Pac and The Shadowbox, which have been featured in Variable West and Comstock Magazine. Genesis Turris is currently a member of the California Society of Printmakers, Southern Graphics Council International, the Sacramento Curatorial Collective, and is pursuing a Dual M.F.A in Print Media with an M.A in Critical Studies at Pacific Northwest College of Art. He received his B.F.A in Studio Art and while attending California State University, Sacramento, he was the Founder of IMPACT, President of the Print Club, and Project Developer for the Sacramento State Public Art Map
BLACK HOLE DANCE PARTY!!!
Join together in communal spacetime dressed in your best cosmic, nebula, out-of-this-world attire for a BLACK HOLE DANCE PARTY to celebrate the 2023 Graduate Symposium: Art and Social Consciousness! November 2 from 6:30-8:30pm

DJ Timothy Bee, born + raised from beautiful Portland,OR, will be playing all the tunes to make people find their perfect world and find joy in the sounds of the music.

Wear a costume, sparkle your body, or dress as your favorite black hole! Bring your best moves for empathy, humor, mystery, and camp to ease the speculative planetary future which intrigues like a dark disco ball of ecological grief, a warmly inviting black hole, an approachable asteroid.

FREE AND OPEN TO THE PUBLIC - DRINKS AND REFRESHMENTS PROVIDED!
Questions
For any questions or for more information about the PNCA Hallie Ford School of Graduate Studies Symposium, please contact mgilligan@willamette.edu